In a surprising move Germany's new stimulus bill worth 130 billion Euro benefit EVs in all areas, while offering no specific incentive for ICE vehicles. The leaders of the German grand coalition parties CDU and CSU (conservatives) and SPD (social democrats) just agreed on the bill [german][pdf]. The goal is to increase demand through the corona crisis while being socially responsible and pushing investment into future technologies. Surprisingly though, a demand strongly voiced by the german auto lobby was not met.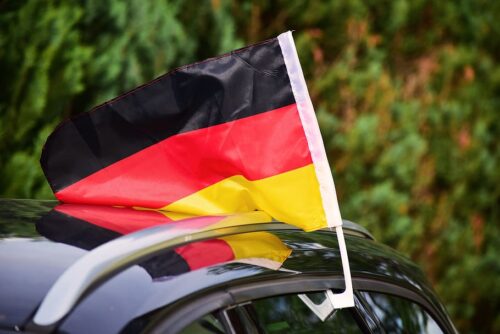 State governments with headquarters of car manufacturers proposed a government incentive of 3000€ for ICU cars and 4000€ for EV, Hybrid and Fuel Cell cars, with additionally 1000€ if an old, polluting gasoline car is scrapped and a further 1000€ more if an EV is bought when scrapping. This didn't go through, which hints at a major change in how 'Autoland' Germany is viewing one of its biggest industries. Instead only the EV incentive is doubled from 3000€ to 6000€ for cars below 40,000€ and the decreased tax for electric company cars is now available for cars up to 60,000€ up from 40,000€. The only incentive in the package increasing demand for ICE cars is the general lowering of the Value Added Tax (VAT) from 19% to 16%, but this applies to all industries and therefore also to EVs. But the above mentioned incentives for the EV industries are not the only ones. Here is a list of all vehicle related measures in detail:
EV vehicle tax exemption prolonged from ending in 2025 to ending 2030
Increase of vehicle tax for CO2 heavy vehicles
Decrease of electricity cost to consumers and business
Support of car industry (including suppliers) R&D of 2 billion in next 2 years (this is general, includes ICE)
Support of fleet electrification for social NGOs worth 200 million
Support of EV R&D, charging infrastructure and battery manufacturing worth 2.5 billion euros (plan to require every gas station to have charging points)
Program to electrify commercial and public bus and truck fleets worth 1.2 billion until end of 2021 including subsidy for electric buses and their charging infrastructure.
Lowering of VAT from 19% to 16% for the second half of 2020
Increase of EV subsidy from 3000€ to 6000€ til end of 2021
So from a consumer standpoint, one can expect a 3 percentage point drop in VAT and 6000€ EV incentive. For a Tesla Model 3 Standard Range Plus this could lower the price after sales tax and incentives from 40,990€ to only 36,881€. And after buying, 10 years of zero vehicle tax as well as chargers everywhere.
The incentive for all cars including ICEs was criticized from a broad range including the climate movement and german economists, although some economists were in favor of it. Nevertheless it was expected to go through, after the proposals of state governments and very successful lobbying of the car industry in the past. This could be seen as a sign that the german government is finally taking charge of the transition into the EV age and is now actively pushing the industry.